Enterprise Deal Software that Won't Break The Bank.
Your business is your business.  We want you to thrive.
You can plugin your own payment gateway or opt to have DDB be the Merchant on Record.
We can also add nearly any payment gateway into your account with nominal development fees.  What's even better is that we give you full back-end access to integrate it, or anything else you want,  yourself.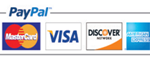 We make the process easy for you whether or not you fit one of the below:
You are starting and launching a deal site from scratch
You want to add a deal or coupon component to your existing website
You want to transfer your current site to the Daily Deal Builder platform.
Right out of the box, your site is optimized to accept payments from mobile devices, and your users can easily redeem their coupons and vouchers from their mobile devices.